Favourite Scene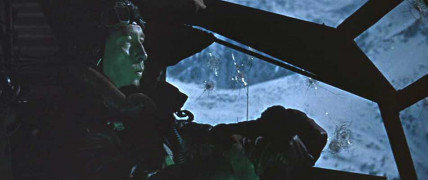 [The plane leaves the Oberhausen airfield. Bullets destroy the left window of the cockpit, Carpenter shys away a little. Starts whisteling, and steers the plane towards London... ]
Favourite Line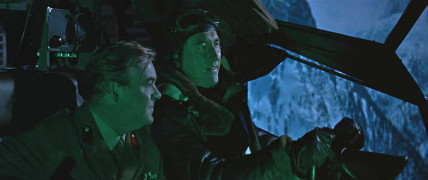 Colonel Wyatt Turner
: 25 minutes. Can we make it?
WingCommander Cecil Carpenter
: We can make it. But I do wonder: can they?
Colonel Wyatt Turner
: God knows.
User Comments:
tom
(2005-03-13)
Classic here to......this actor, this scenario....Clint missed few tricks here....
cappopper
(2006-12-04)
don't know about you but carpenter had that 3 engine junker gain altitude getting out of there like only a fighter could do. straight up, almost like an inverted dive! awesome...
Implacabile (2011-01-24)
Very sad thing, that the "big moustache" of Carpenter was fallen out, in the book was it written characterically...