Favourite Scene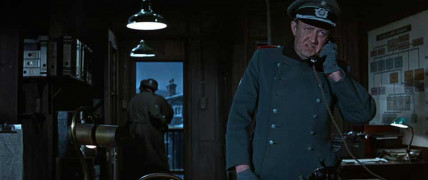 [Total chaos in the village as the team prepares for their escape.]
German Officer II
: Emergency. Get me the Oberhausen airfield. Immediately.
[The Germans' chase for the bus begins.]
German Officer II
: Oberhasuen airfield? Give me the commandant's office.
User Comments:
Darren
(2003-02-11)
Doesn't he spend an awful long time trying to get a response...
Wang (2003-08-29)
doesn't sound German at all
tom
(2005-03-13)
...this actor in this scene is another nice touch.. he looks familiar somehows though..looks an awful lot like some tv serie s i saw in the 70s. But anyways, this scene was classic and a nic e touch.
DavesCavCDX
(2005-06-07)
In reply to the previous post yes your right, he played Mr Rumbold in "Are you being served"
DavesCavCDX
(2005-06-07)
Correction to my previous post Ivor Dean played 'Chief Inspector Claud Eustace Teal' in the '60's 'The Saint' starring Rodger Moore, please feel free to delete my previous post ;)

Dave