Favourite Scene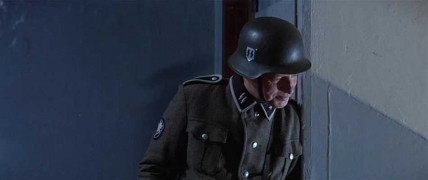 [Heidi arrives at the ground station with the cable car. She steps out of the cable car, and walk down the stairs. A young German soldier comes out of his door as Heidi passes. He looks after her with a big smile on his face.]
User Comments:
Dobbo (2003-11-07)
Is this actually Major Von Harpen?
Davide
(2004-04-05)
He has a good eye...
alan giles
(2005-01-22)
again great casting, really really look german...!!!!!!
julien
(2005-12-17)
is he von harpen the descreption makes it seem like he is
Viggen (2006-01-25)
If this isn't Von Hapen then it got to be his twin!
hugo (2011-07-25)
Oh Shut Up! about what he looks like!!!! hes still in the SS
ondra (2012-09-25)
He doesn´t look like von Hapen at all!