Favourite Scene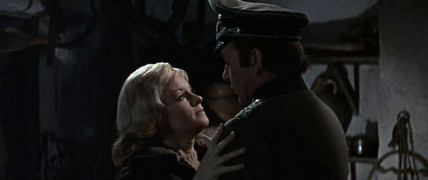 Major John Smith
: Take your clothes off.
Mary Ellison
: But I...
Major John Smith
: Don't argue. Take. Your. Clothes off.
[Smith starts kissing Mary. Mary agrees.]
Major John Smith
: Relax. I didn't mean it that way. You're going up to the castle tonight as... well... yes as a domestic.
Mary Ellison
: How? Naked?
Major John Smith
: Not a bad idea, but a bit too obvious.
Favourite Line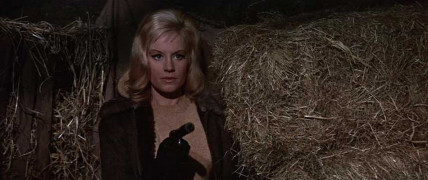 [Smith steps into the stable. He hears the click of a gun.]
Mary Ellison
: Halt! Turn around...
[Smith turns around, slowly. Mary recognizes him.]
Mary Ellison
: You took your time getting here, didn't you?
User Comments:
Dobbo
(2005-08-19)
Does her hair move at all throughout the film?
Matthias
(2006-01-14)
A face of an angel... didn't she have? Eyes to fall into, too. And a smile, the few times she shows, to melt the ice and snow around, it it would mind... So sad she went already; where..?! To her fellow angels, I am sure.
cappopper
(2006-12-04)
she ain't no wussy girl! most incredible eyelashes i've ever seen if natural.
laddiebuck (2008-10-01)
Dobbo: yes, usually when outside. See for example when they are escaping and are on the roof of the cable-car terminal, the hair is blown around her face very prettily. I agree completely with Matthias. She is very beautiful; and I am glad MacLean wrote her an intelligent and strong and vital part in the film. It was a delight to watch her.
Zrem (2009-08-28)
Very cool.
shocktrooper 1985 (2009-10-20)
When I first saw her as a boy I was in love instantly. I knew then and there that I prefered blondes. I ended up marrying a gorgeous blonde and have been for the last 23 years. What a waste for Mary to go out so soon. I just discovered her passing today! I am truley sad about it,what an angel.
hunter (2010-03-20)
mary is the the best actress here tough with guns love this woman.
Barry B (2011-03-06)
Mary has always been my favorite!
skygod (2012-01-15)
Glasgow lass done well.
rob 590 (2013-09-03)
beautiful without a doubt but easily the worst actress in the film, she says her lines with all the skill of a child in a nativity play, seems as though she is reading them off idiot boards :(
Dannyboy (2013-10-06)
Must have taken her half the time she was in the castle to do her hair and put on those eyelashes and eye mascara - very sixties (lol). But who cares in Where Eagles Dare.!