Favourite Line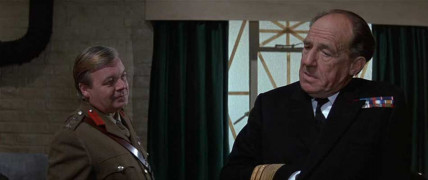 Colonel Wyatt Turner
: It looks is that you«re right, sir.
Vice Admiral Rolland
: Yes, I'm afraid so. Who's next I wonder. Smith himself perhaps.
Colonel Wyatt Turner
: No, I doubt that. Some people have a sixth sence. He has a sixth as an seven to a eight. He«s our best agent.
Vice Admiral Rolland
: Except your self.
User Comments:
DrShot
(2004-12-04)
Certainly one of the best 'exits' from a movie. how does that go.... 'do I have any options'
cappopper
(2006-12-04)
colonel turner's best acting is not a line, but a look or exceedingly hauntingly expression of "i'll see you in hell" just before jumping from the open door of the junker.
der figanstein (2010-03-21)
wow that was a tight thing to do. he was quite important, and knew hitler well. there was no bother to even think of executing him, just interrogate him. no point in letting him kill himself, he could have been useful.