Favourite Scene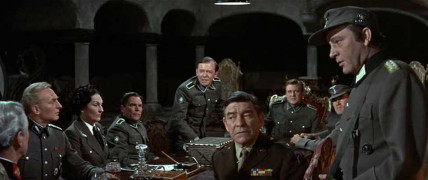 [In the Golden Hall.]
Major John Smith
: As a matter of fact, I think the drugs will probably work better on our friends at the end of the table. They are the real enemies, General.
[Berkeley flies up from his chair.]
Ted Berkeley
: Don't listen to him gentlemen, it's a bluff!
Major John Smith
: Keep quiet!
User Comments:
Ian (2004-03-21)
I'd say the best scene is when Smith burys an ice axe in his arm.