whereeaglesdare.com

the site

authors

Authors

Pär Lundqvist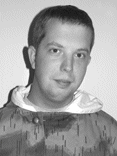 Birthday: Apr 29, 1978
Education: Master of political science, Russian, military training
Occupation: Economist
Domicile: Landvetter, Sweden
Interests: Politics, Eastern and Central Europe, hockey and other sports
Family: My wife and my son
I have a very early memory about this movie. Pictures about a castle, snow and cablecars were in my head, but I couldn't find out from where I got these pictures. When I saw 'Where Eagles Dare' for the first(?) time I realised from where these pictures were taken. OK, it sounds a bit religious with getting pictures from a film without seeing it, but what can I say... It was love at first sight and from that day we are a couple, 'Where Eagles Dare' and me. :-) I've seen the movie about 40 times and still I think it's a fantastic movie.

I came up with the idea of this site when I couldn't find any pictures from the film on internet. I thought that maybe it was more surfers that loved this movie and therefor I started this site. Jakob has been my 'web-partner' since 1997. Jakob Söderbaum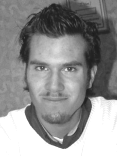 Birthday: May 2, 1979
Education: Social science
Occupation: Student of Law
Domicile: Uppsala, Sweden
Interests: Music, literature, politics
Family: Girlfriend
My interest in the movie began when I was nine years old. In our videotheque I had just discovered a movie I hadn't seen (this was a period when I watched all movies I could), and I wasn't allowed towatch it for my father. Eventually, having begged long enough, I gotaround to see it together with a friend of mine. From that day, weboth loved the movie, and we have probably seen it together about 30 times since. I recall we even played 'Örnnästet' (the Swedish title) on New Years Eve and Easter Eve several years in a row: by tieing up a plastic cable, making a quite improvised cable car out of whatever we could find - and blowing it to smithereens with light fireworks. ;-) Those were the days...

Then one day about two years ago, I decided to see if there was any info about the movie on the Net. I remember I was also hoping to find a few pictures of the cable car, one of my all-time favorite moviescenes. And so I stumbled upon an attempt for a fanpage, made by Pär. I wanted to help him make it even better, and thus began our cooperation for this page.